Thank you for visiting our MyStory page, here you will find 9 pieces of art with 2 quotes from the participants, these being a quote from a 'grown-up' and followed by a child.
In the installation you will only see the artwork with the clues.
If you are visiting this page via the QR codes from Tile Hill Library Garden, please scroll down this page to find the answer and see if you guessed correctly!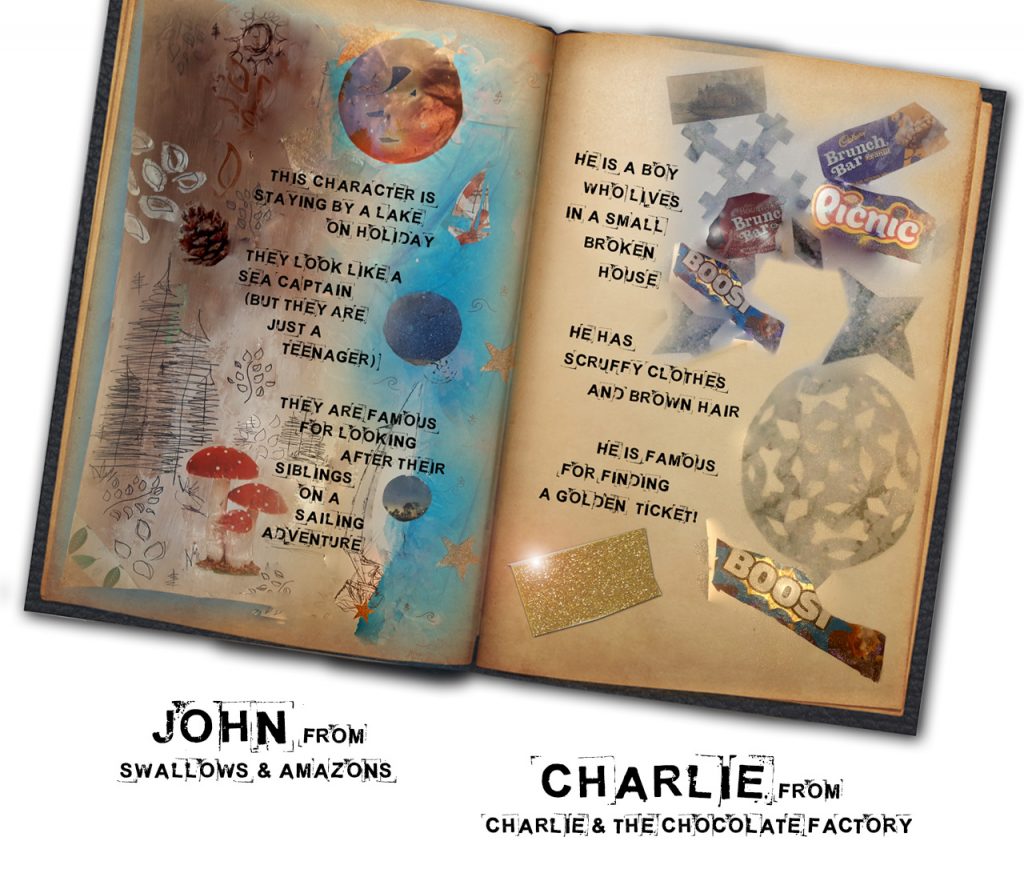 Once Upon a Time, Darren played the lead in a school play. He enjoyed exploring and his favourite food was marmite on toast. His favourite local place is Tile Hill Woods.
Meanwhile Art enjoys playing Minecraft and Rocket League on his X-Box and going on dog walks with his family.
---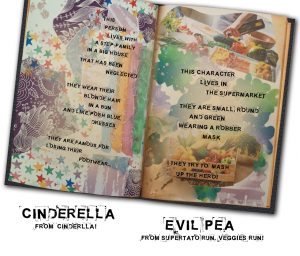 Once Upon a Time, Rachel liked playing British Bulldog and Rally 123 at playtime. Her favourite food was Baked Beans on toast and she loved going to the Library and local parks.
Meanwhile Reuben likes going to playgrounds and running fast!
---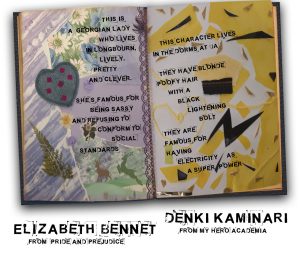 Once Upon a Time, Rebecca was the partridge in a pear tree in the Christmas Play. She loved playing the enchanted forest, her favourite food was cauliflower cheese and she loved to visit Whoberley Woods.
Meanwhile Molly enjoys watching Animé and drawing Manga.
---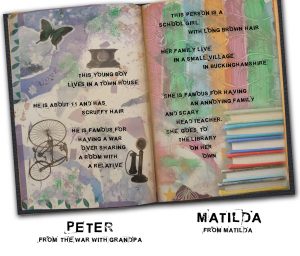 Once Upon a Time, when Ruth was in school, they had to say they were different fruits, so she tried to bite someone's face because they said they were an apple! She loved playing Guantlet 2 on Atari and visiting Allesley Park. Her favourite food was chinese noodles.
Meanwhile Iona likes running and playing on the computer.
---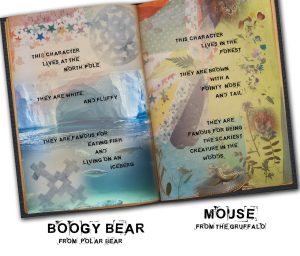 Once Upon a Time, Steve couldn't wait to play tennis at school. He also loved playing Curby, eating a good roast dinner and visiting Kenilworth Castle.
Meanwhile Harry likes painting and family time.
---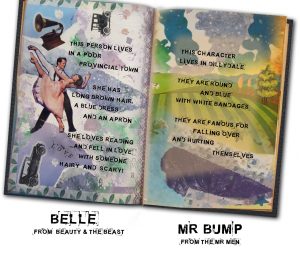 Once Upon a Time, Sarah played Hide and Seek in the woods. Her best time at school was home time! She loved eating homemade jam tarts and visiting both the old and the new Library.
Meanwhile Maddison likes playing with baby dolls and going to local parks like Jardine, Bannerbrook and Kenilworth.
---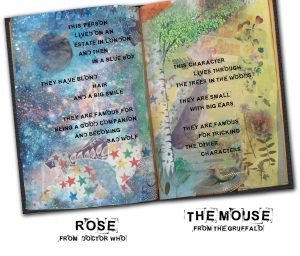 Once Upon a Time, Cherie loved eating school desserts and playing Hide and Seek and her favourite food was spicy curry. She loved to visit the Library and "Love a Latte".
Meanwhile Phoebe says she loves doing "Walk and Talk" at school, playing with her sister and dancing.
---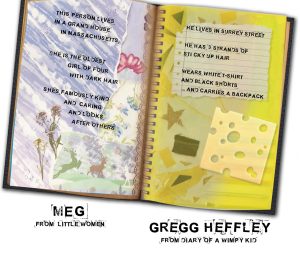 Once Upon a Time, Donna liked to play Hopscotch and her favourite food was pineapple upside down cake. She loved to play at Allesley Park, and she remembers getting her name written in the "Big Red Book" at school for doing something good!
Meanwhile Sean comments "Now we have a GOLD book award, but the gold paper ran out so now it's just old yellow". He enjoys gaming, reading and computing.
---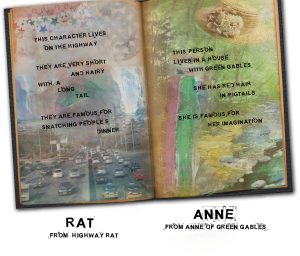 Once Upon a Time, Tammy liked to play British Bulldog and making daisy chains at school. Her favourite food was lasagne and she also liked to go to Allesley Park.
Meanwhile Alfie's favourite thing to do is swimming and visiting McDonald's.